W 484 PLUS: The Tester for E-Mobility
An innovative combination of high and low voltage test increases performance and reduces costs The highlight at this year is the new W 484 PLUS test system, which combines an HV relay switching matrix with a cost-effective transistor switching matrix. Complex barriers can be avoided by monitoring the supplied energy. The compact W 484 PLUS high voltage tester tests high voltage cable harnesses and components used in electric or hybrid vehicles with up to 4,300 Vdc or 3,000 Vac. The PLUS in the W 484 PLUS test system is the integration of a transistor matrix whose low-cost test point modules interconnect fast low voltage tests with up to 20 Vdc as well as all functions that are not directly required for a high voltage test.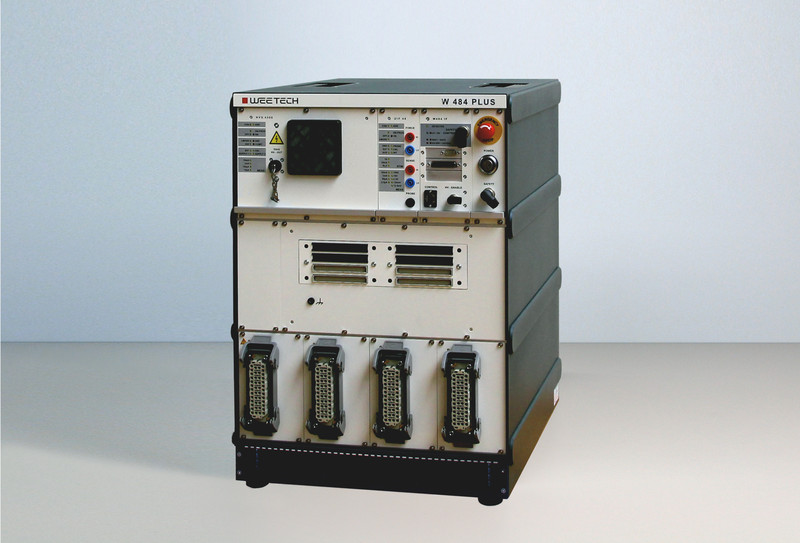 In addition to the control of LEDs in the test bench and the presence detection of plugs or clips, this also includes the stimulation of actuators, such as those used to lock the charging cables. In addition, the combination of current limitation to 3.8 mA and monitoring of the energy supply during the high-voltage test makes it possible to dispense with complex barriers such as light curtains or hoods. This simplifies handling, saves time and reduces costs by simplifying the design of the test station. In addition to the W 484 PLUS test system, WEETECH GmbH presents a broad portfolio of low and high voltage test systems that have already proven their worth in the automotive, aerospace and railway industries.