HORNUNG
(Gas Regulators)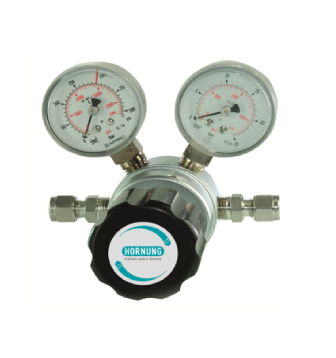 High Purity Gas Control Equipment
In the field of High Purity Gas Control Equipments we provide high purity pressure gas regulators and equipments which work in the purity range of upto 6.0 (ie 99.9999 vol% purity) with automated purge gas system for corrosivve gases and gas mixtures.
Cylinder pressure regulator
Cylinder Stations PN 200/300 bar
Line Pressure regulator
Point use regulator
Diaphragm dosage and shut-off valves
Point use systems for cartridge pressure regulators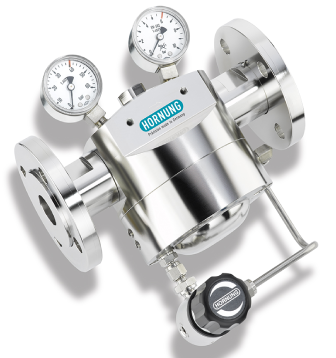 Industrial Gas Control Equipment
In the field of Industrial pressure gas technology, we provide fittings for technical gases which includes types of pressure regulators and various gas technology equipments. Our strength is the production of complex pressure regulators including the leak test with a test certificate. In addition to standard devices in many variants, we also provide customized equipments according to your wishes.
Central Gas supply
Point Use Stations
Cylinder pressure Regulators 30bar to 400bar
Cylinder pressure regulators up to 16bar
Line Pressure regulator Dome pressure regulator
Precision pressure regulator
Shut off and dosage valves
Wall mounting brackets