Medical Instrumentation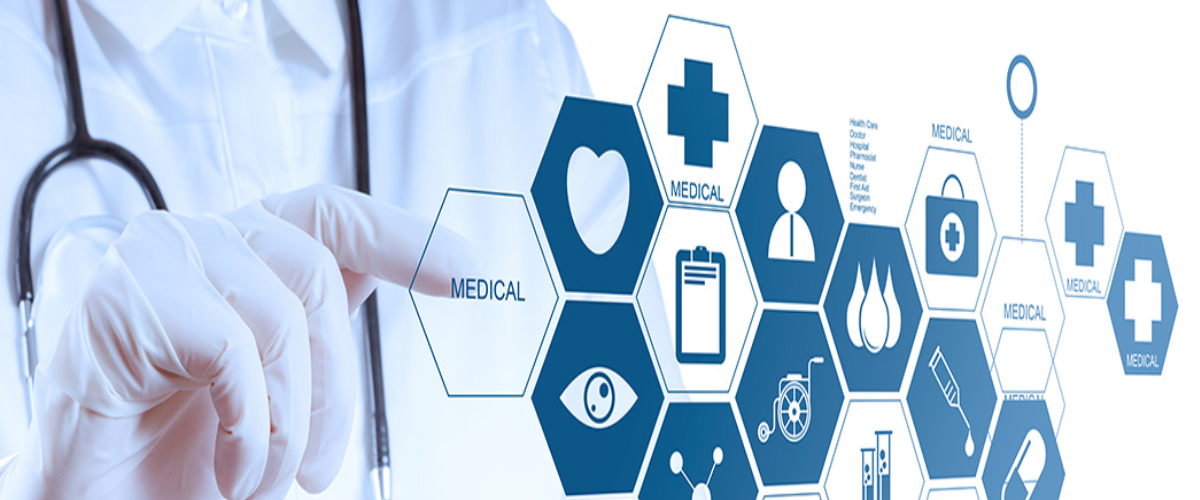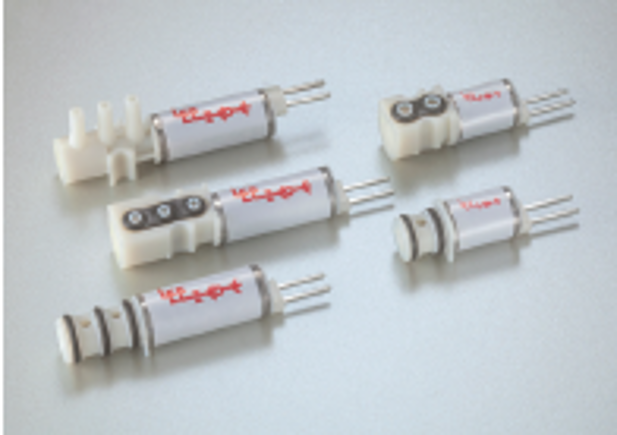 Flow Control Solenoid Valve
The Flowcontrol Solenoid Valve consists of compact, lightweight solenoid valves with low internal volume. Available in 2-Port or 3-Port designs, and in several mounting styles, these valves are easily manifold mounted, making them the perfect solution for applications where a large number of valves must be designed into the smallest space possible. These valves are generally used in oxygen delivery systems, gas analysis equipment, patient monitors, air calibration devices, ventilators, gas chromatography and dialysis machines.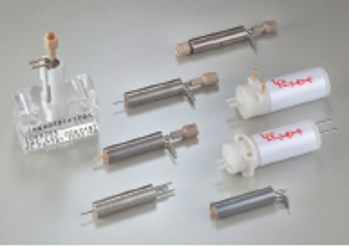 Dispensing Solenoid Valve
The Dispensing solenoid valves are designed for high speed applications requiring precise dispense volumes in the microliter to nanoliter range. These valves are generally used in medical and scientific applications, in markets such as high throughput screening, drug discovery, in vitro diagnostics, human genomics and biotechnology.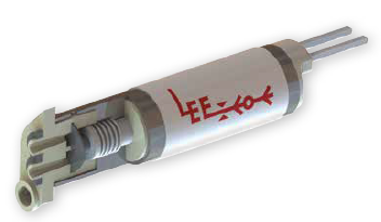 Isolation Solenoid Valve
The Isolation solenoid valves are chemically inert, isolation style valves with zero dead volume. Available in a 2-way normally closed model, the valves are rated for bidirectional flow and use a contoured internal flow path design that allows for complete flushing capability. This contoured flow path also minimizes damage to any sensitive fluids passing through the valve. The low internal volume reduces the amount of fluid required to fill the system (otherwise known as transport volume), further reducing the sample and reagent requirements.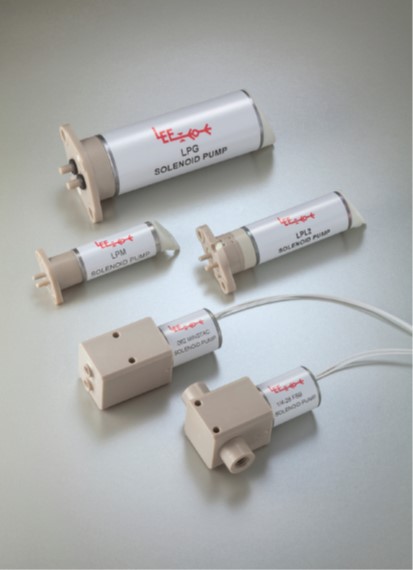 Fixed Volume Pump
The Lee Company's Fixed Volume Dispense Pumps are solenoid driven, chemically inert, positive displacement pumps, which provide accurate and repeatable dispense volumes in a small lightweight package. Requiring a simple square wave electrical signal for operation, the pumps aspirate fluid when energized and dispense fluid when de-energized. The normally closed design with integrated check valves prevents siphoning when the pumps are de-energized.
Lee fixed volume dispense pumps are available in three different sizes to cover a wide range of dispense volumes:
LPM Series: 10 to 25 µL LPL Series: 25 to 50 µL LPM Series: LPG Series: 100 to 175 µL

Variable Volume Pump





The Lee Company's Variable Volume Dispense Pumps are stepper motor driven, positive displacement pumps that feature unparalleled reliability and performance. Their size, weight and maintenance free design allows for the pumps to be positioned where the fluidic requirements dictate, regardless of accessibility.

Manifold Tubing Accersories

Manifold : The Lee Company Electro-Fluidic Systems Division has been an industry leader in electromechanical valve and pump technology for over three decades. Manifolds offer several advantages compared to just tubing together discrete components, such as fewer leakage points, lower internal volumes, easier assembly into the instrument, and higher reliability.

Tubing: MINSTAC, The Lee Company's Miniature Inert System of Tubing and Components, offers the ability to precisely control flow rate, pressure, filtration and other performance factors of aggressive fluids. The basis of the Lee MINSTAC System is the unique Collet-Lock system, which allows the chamfering of PTFE tubing, and threading a specially designed Collet onto its end. This assembly provides a leak-proof connection from PTFE tubing to the wide range of MINSTAC components and fittings, all without the problems associated with the cold flow characteristics of PTFE.

IEP Solenoid Valve Series

The IEP Series solenoid valves are designed for applications requiring extended performance. Available as a 2-way normally closed design, these valves are capable of operating across a wide range of pressure and temperature without sacrificing size. These valves are typically used in applications such as scanning electron microscopes, CubeSat propulsion, precision combustion systems, oil well analyzers and cryogenic surgery devices.

The following general performance characteristics are offered in this product platform:

Low Internal Volume
Operating Pressures up to 800 psig
Operating Temperatures up to 275°F (135°C)
Response Time as Fast as 0.5 ms
Spike and Hold Drive Required
Lohm Rate: 4100
Available Elastomers: EPDM, FKM and FFKM

High Purity Gas Control Equipment

In the field of High Purity Gas Control Equipments we provide high purity pressure gas regulators and equipments which work in the purity range of upto 6.0 (ie 99.9999 vol% purity) with automated purge gas system for corrosivve gases and gas mixtures.

Cylinder pressure regulator

Cylinder Stations PN 200/300 bar
Line Pressure regulator
Point use regulator
Diaphragm dosage and shut-off valves
Point use systems for cartridge pressure regulators


Industrial Gas Control Equipment

In the field of Industrial pressure gas technology, we provide fittings for technical gases which includes types of pressure regulators and various gas technology equipments. Our strength is the production of complex pressure regulators including the leak test with a test certificate. In addition to standard devices in many variants, we also provide customized equipments according to your wishes.

Central Gas supply

Point Use Stations
Cylinder pressure Regulators 30bar to 400bar
Cylinder pressure regulators up to 16bar
Line Pressure regulator Dome pressure regulator
Precision pressure regulator
Shut off and dosage valves
Wall mounting brackets


Implantable Feedthourghs

The first medical implants manufactured by SCT in the 70's were alumina Al2O3 ceramic hip prosthesis. In a second step, the company has developed metal-ceramic brazing technologies that allows SCT to offer implantable feedthroughs. Alumina (Al2O3) or Zirconia (ZrO2) based ceramic components assembled in an implantable feedthrough are excellent electrical insulators. All materials of components assembled in implantable feedthrus by SCT (pins, flanges, braze preforms etc.) are biocompatible and offer an ideal choice for medical implants.